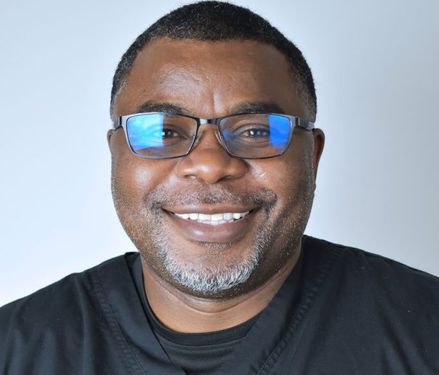 Meet Your Pharmacist
Dr. LeCory L. Miller is a native of Canton, MS, and a 1993 graduate of Provine High School in Jackson. He is a 2001 graduate from Texas Southern University School of Pharmacy in Houston, TX, where he earned his Doctoral Degree in Pharmacy. Dr. Miller began his pharmacy career as a pharmacy tech in 1995 at the University of Mississippi Medical Center, which fueled his passion for the the field of pharmacy. In his professional career, Dr. Miller has worked as a pharmacy manager and staff pharmacist in the retail sector for 20+ years, where he has gained a multitude of knowledge and experience in customer care. He also has experience working in home infusions and long-term care facilities.
He is a firm believer in patient care and service to all. Dr. Miller and all of GAC Community Pharmacy is honored to serve Canton, as well as the surrounding communities of Madison, Belzoni, Yazoo City, Flora, Benton and Pickens.
Set daily reminders for taking your medications.

Refill your medications 24/7 without logging in.

Safely store and manage your list of prescriptions.
Sign Up For Our Newsletter
Stay up to speed with our latest promotions, special deals and announcements by signing up for our free e-newsletter.
Our Location
1668 W Peace St
Canton, MS
39046
We're Open
Mon-Tues: 8a.m.-4:30p.m.
Wed: 8a.m.-7:30p.m.
Thurs: 8a.m.-4:30p.m.
Fri: 8a.m.-1:30p.m.
Sat-Sun: Closed